DMC BTTF v1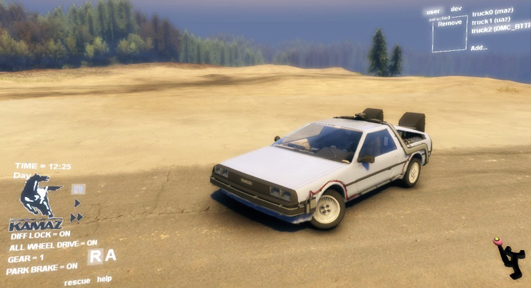 [ad 1]
Description:
Mod ,,DMC BTTF v1.0″ for Spin Tires 2013 DEV Demo. – The DeLorean DMC-12 (commonly referred to simply as The DeLorean as it was the only model ever produced by the company) is a sports car manufactured by John DeLorean's DeLorean Motor Company for the American market in 1981–82. Featuring gull-wing doors with a fiberglass "underbody", to which non-structural brushed stainless steel panels are affixed, the car became iconic for its appearance as a modified time machine in the Back to the Future film trilogy.
Author: Max Dmitriev.
---
Please rate this post
---
Who spintires the game?
Do you like to ride dirt tracks after, try your hand at cross-country competitions?
Spintires
game is for you. Complete your game with new maps, tractors, cars, trucks, download
spintires mods
free. The game features a lot of dirt, dirty vehicles and roads difficult to overcome. Good game...
NEXT NEW
You may also like...