K5 Muddy Blazer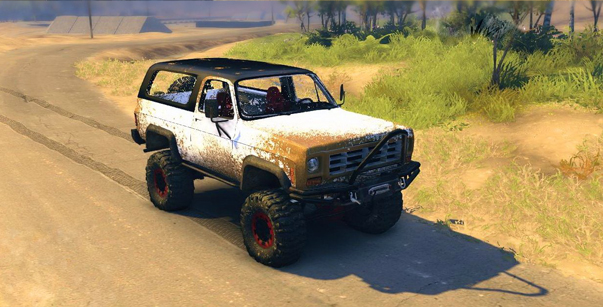 [ad 1]
Description:
Mod ,,Chevrolet K5 Muddy Blazer v1.0″ for Spin Tires 2013 DEV Demo. – What's New in Version 1.0 -Removed is green army and painted it in white -Painted wheels and tires -Painted springs and shockabsorvers -Painted interior and dashboard -Fixed lights(2 greens)MADtech mark;) -Adeed hook -Small tweaks suspension setup`s -Removed "smallengine" sound and put back k5 sound with some minor alteracions and some more i can not remember…. Have fun!
Author: MADPOWER.
Chevrolet_K5_Muddy_Blazer_for_Spin_Tires_2013_DEV.zip
---
Please rate this post
---
Who spintires the game?
Do you like to ride dirt tracks after, try your hand at cross-country competitions?
Spintires
game is for you. Complete your game with new maps, tractors, cars, trucks, download
spintires mods
free. The game features a lot of dirt, dirty vehicles and roads difficult to overcome. Good game...
NEXT NEW
You may also like...