ST13 – Monster truck v1.6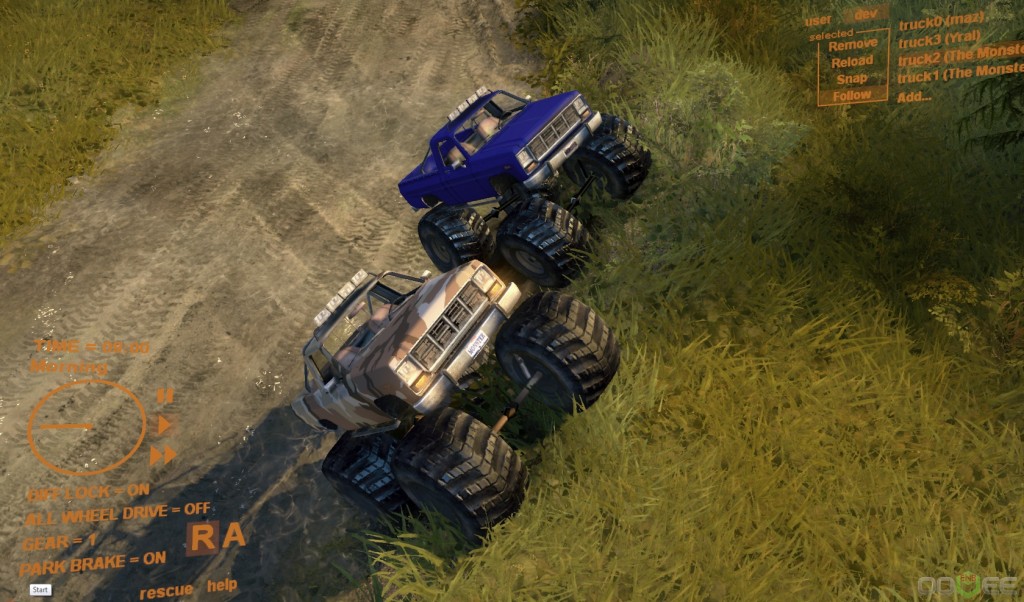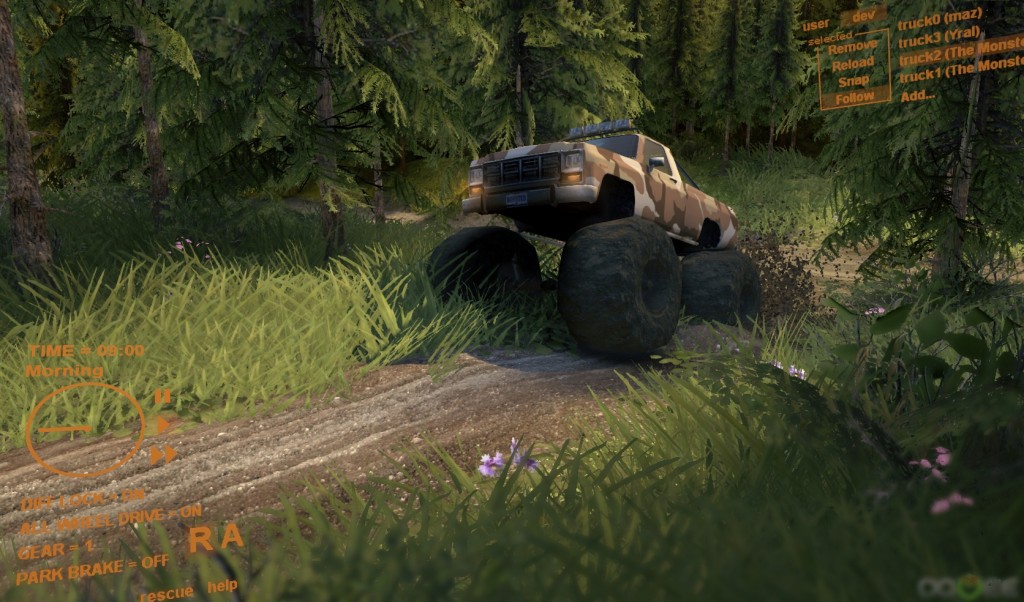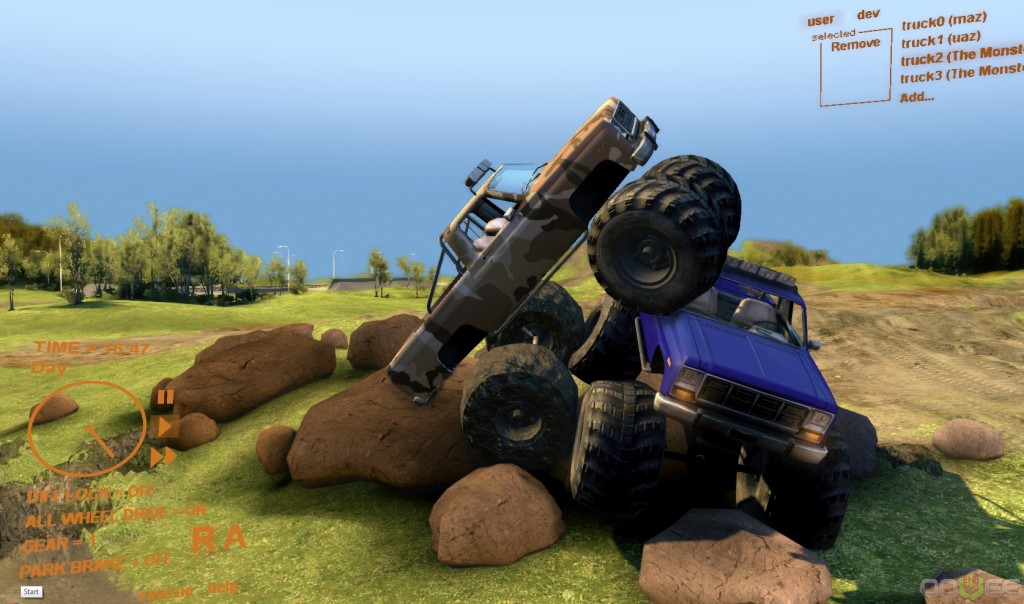 Piotrek has made a few tweaks to his Monster truck and here they are


Copied straight from the Oovee user forum:
30 Jul 2013, v1.5:
I've completely reworked the mod. New features:
-re-scaled bigger wheels
-longer travel suspension
-a 3-speed gearbox, never switches back and forth between 1st and 2nd uphill, even in R mode
-authentic Cummins diesel sounds
-new skins for the body and wheels made for me by Templar.
I'm aware there's no graphical connection between axles and body, a new chassis is in the works and hopefully spintires mods coming soon (along many surprises), so stay tuned!
31 Jul 2013, v.1.6:
-Added new awesome Clean Blue skin made by Ciprian – his facebook profile. Thanks a lot! Now there are 2 to choose from.
-Deleted files that replaced ones used in other vehicles for compatibility.
Author: Piotrek Pere
Source: Oovee