MAZ-500 TRUCK – SPINTIRES 03.03.16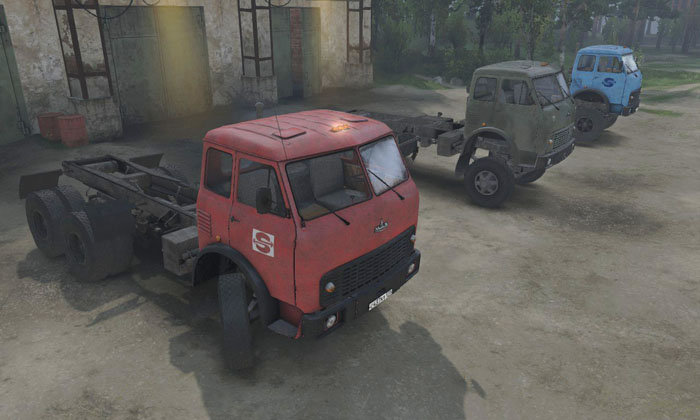 Game version: SpinTires 03.03.16
Added new MAZ-515B! It was possible to implement quite a decent cross-machine with 6×4. Please do not even mention the four-wheel drive, for 500-series it is present only on the 509th MAZ. Patency 515, in my opinion, very good. Significantly better than at the default 6520.
Under this model I have made some of its add-ons. Including the legendary semitrailer MAZ-941, which is not (yet) used to deliver the 4 points of the garage, instead of the default. In addition, significantly redesigned model MAZ-504B and some add-ons. Much better was the act Sortimentovoz, whose model is completely redesigned.
Completely redesigned Wheel and the benefits associated with them. On all cylinders now the real protector, significantly refined texture and fixed drives (the hub). Color cab 515 th selected on the basis of realities and their own preferences. This series machines are often painted in precisely this color.
Author:
pokemone
______-500___________.zip – 139.5 MB
---
Please rate this post
---
Who spintires the game?
Do you like to ride dirt tracks after, try your hand at cross-country competitions?
Spintires
game is for you. Complete your game with new maps, tractors, cars, trucks, download
spintires mods
free. The game features a lot of dirt, dirty vehicles and roads difficult to overcome. Good game...
NEXT NEW
You may also like...