51 Chevy Pickup UMT V 1.0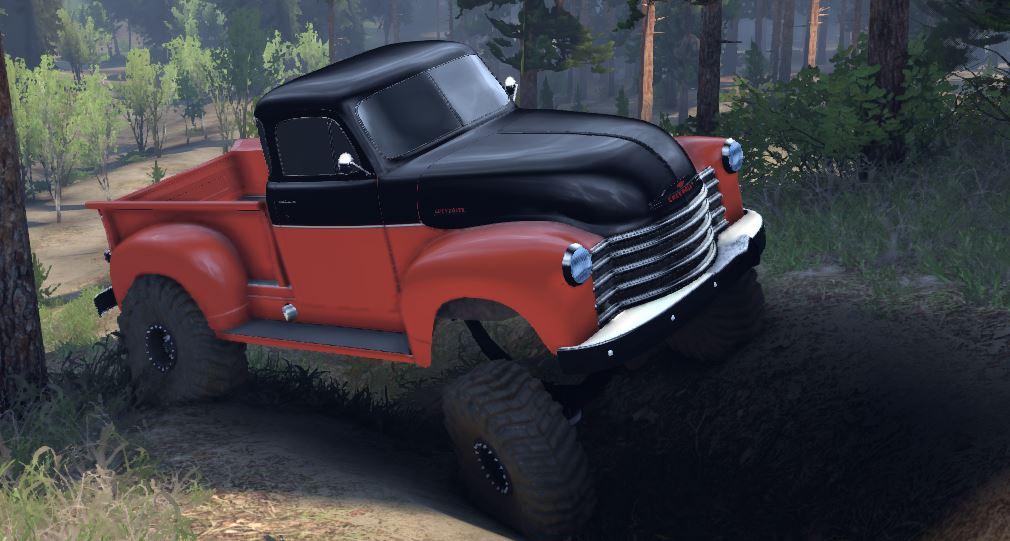 [ad 1]
THIS MOD WILL DISABLE ACHIEVEMENTS AND MP.
Please report bugs to support page. Here
There Is no Exhaust smoke on this truck since its a gas truck.
If you want exhaust smoke, open the uaz xml and at line 83-84 Remove the
INSTALLATION:
– Back-Up your Media Folder \Steam\SteamApps\common\Spintires\Media
– Unpack Zip File into game Media folder \Steam\SteamApps\common\Spintires\Media (Not Media.zip)
– This mod will replace the Uaz
– To uninstall, simply Delete Media folder and replace With the Back-up you made.
Default texture is black and orange.
To change paint;
1; rename "uaz.xml" (found in media/classes/trucks) to "uaz-blackorange" to prevent loss
2; choose the paint job you want and remove the paint name leaving only "uaz"
3; clear you cache (found in User/"you name"/AppData/Romming/SpinTires)
4; your done!!
Credits –
Author – Unlimited Modding Team
Testing Hein Thanks Buddy.
Enjoy Getting Muddy!!
!!DO NOT RE-UPLOAD THIS OR ANY OTHER VERSION OF THE TRUCK ANYWHERE WITHOUT PERMISSION!!
What's New in Version V 1.0
Updated Info