Features (idle smoke, break squeal and reverse beep) 1.0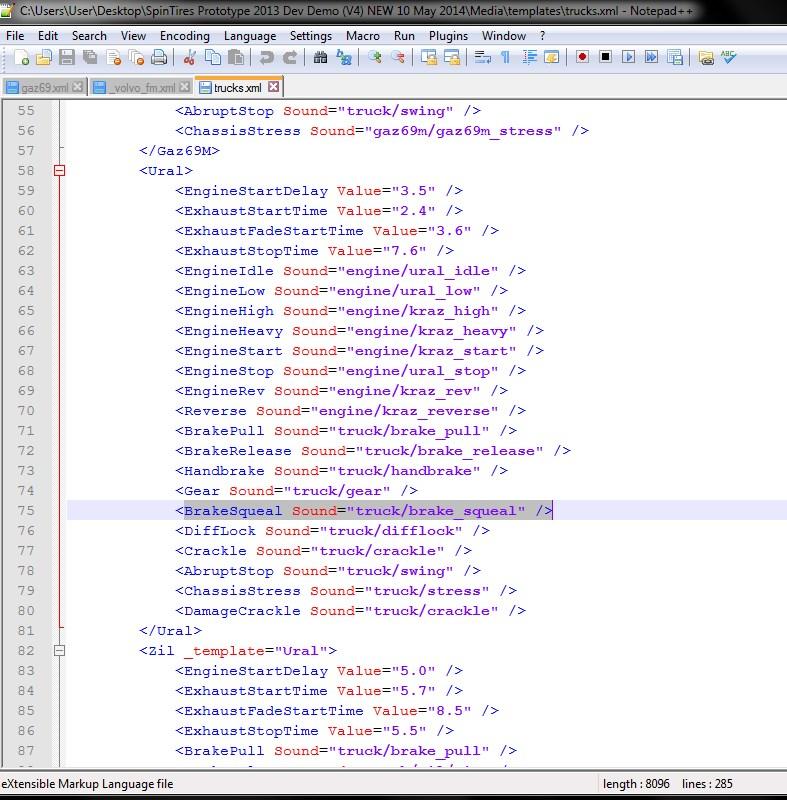 [ad 1]
With the co-operation of hz888, tanel and GizmoXomziG. I have combined some new features all in 1 pack. You truck will be able to shoot gentle idle smoke (more tweaking required still), make reverse beep sound and squeaky breaks. Now It may disable MP. However do try it out and see what you think. Make a backup of the lua script and then you are good to go. These are brilliant features to be added official without a doubt. We hope to bring Spin Tire's true complexity to life in time.
What's New in Version 1.0
Experimental Features (idle smoke, break squeal and reverse beep)
---
Please rate this post
---
Who spintires the game?
Do you like to ride dirt tracks after, try your hand at cross-country competitions?
Spintires
game is for you. Complete your game with new maps, tractors, cars, trucks, download
spintires mods
free. The game features a lot of dirt, dirty vehicles and roads difficult to overcome. Good game...
NEXT NEW
You may also like...