ST13 – Uaz + Dutra D4K / T-150 wheels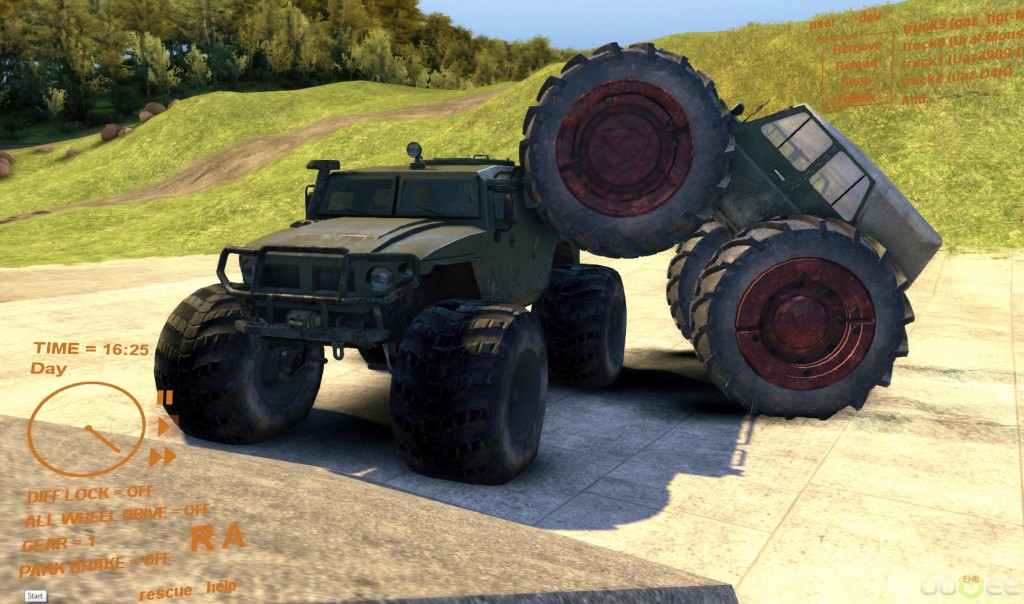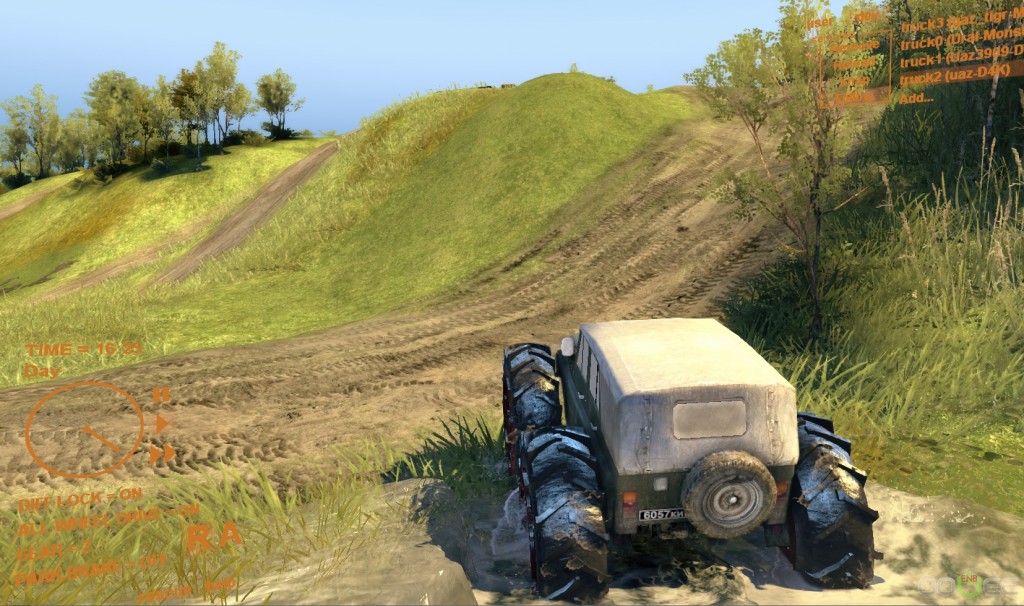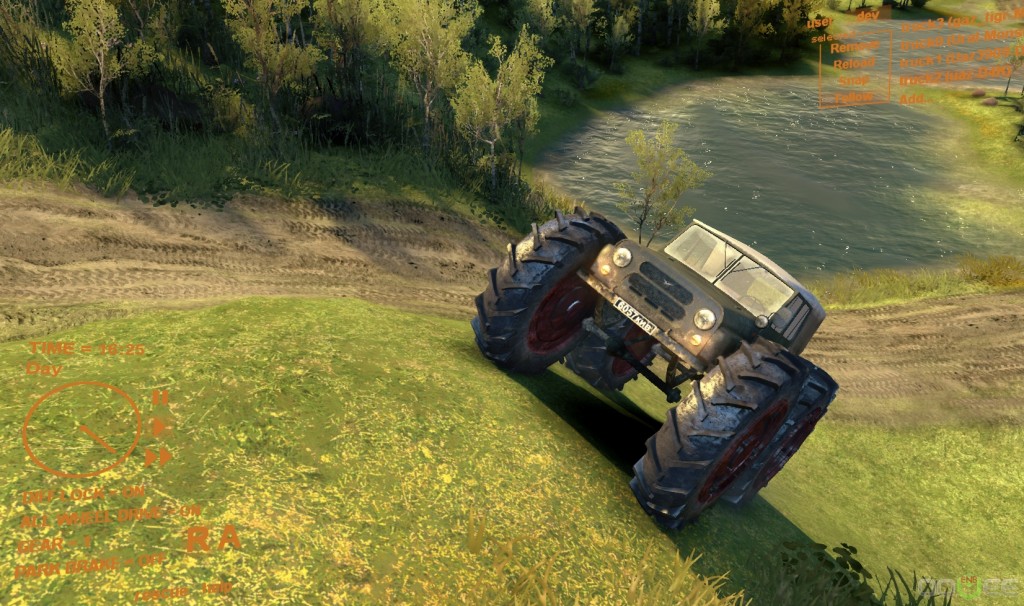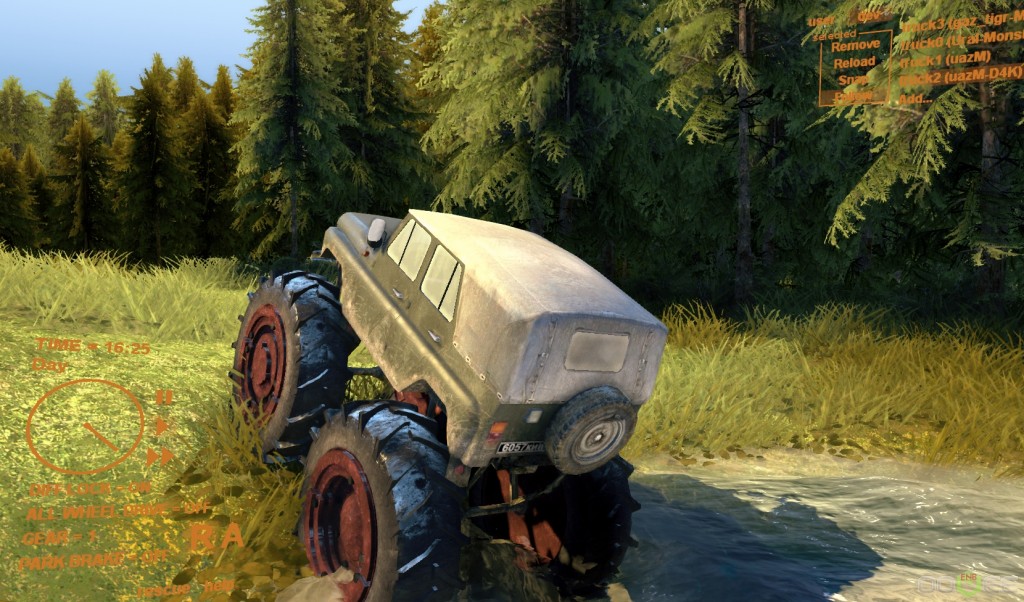 I am at best a tinkerer with the Spin Tires mods. I can't build a new car from but i can modify the exisiting to within reasonable reality ;). So this is my Uaz Fun Car. Basicly a the basic Uaz xml but with Dutra D4K wheels attached. I tweaked the xml a bit to adjust steering to 10 degrees in the front and -10 for the rear wheel. This wil make the turning circle tight enough to keep the driving fun.
Prerequisites : Basic Uaz model and the Dutra D4K model.
And with using the xml file from the Uaz Monster mod I was able to create an even better looking Uaz with D4K wheels.