DT-30 "Vityaz" v Beta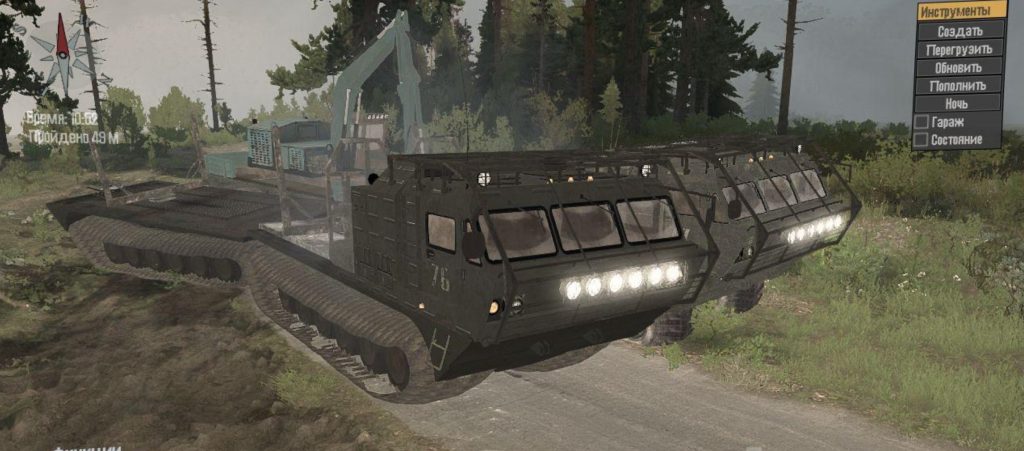 DT-30 "Vityaz" – a two-link all-terrain vehicle on caterpillar tracks.
Has 12 of its addons and 9 standard. Carries a cargo of 4 to 8 points, trailers and semi-trailers.
View from the cockpit without a dashboard.
Envelope from SpinTires 03.03.16. The author of the original fashion : Vasya Karpov (vasia_b4).
Attention!
Without SpinTiresMod.exe version 1.6.4 the mod will not work!
I advise you to install it via the built-in mods manager SpinTiresMod.exe version 1.6.4.
Copy the contents of the Media folder to SpintiresMod \ Data \ SpinTires MudRunner \ Mods \ Name folder mod \ Media folder contents.
Do not forget to clean the cache (not always necessary on the situation).
Authors:
Silent
---
Please rate this post
---
Who spintires the game?
Do you like to ride dirt tracks after, try your hand at cross-country competitions?
Spintires
game is for you. Complete your game with new maps, tractors, cars, trucks, download
spintires mods
free. The game features a lot of dirt, dirty vehicles and roads difficult to overcome. Good game...
NEXT NEW
You may also like...