Mukhonskaya Map After the rain on Thursday v10.12.17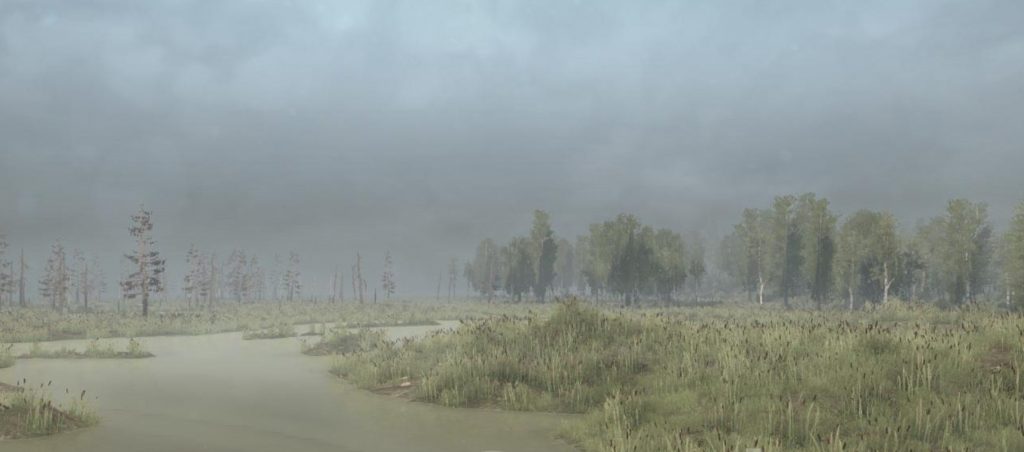 "The peasants are in trouble here, they sent a car to Garazh, gave a week for everything about everything, but they do not listen to the spirit …
Your task is to find them and bring them to the goal." The downside is that we do not even know roughly where they got stuck and what's wrong with them .. What cars? A, Kamaz and UAZ accompanied by .In KAMAZ important parts for the garage … Without them in any way ..
Another problem, there have recently been very strong precipitation … The terrain most likely blurred. .. In short, take at least the Urals and Kamaz .. Look in that box. "Ok, all the luck, I'm waiting for news from you."
1 Closed garage. (Find the Kamaz on the map).
1 Loading point + Stall. (Kirovets there for loading).
2 Refueling. (One modern, the second Soviet times).
2 Starting transport. (Many stars).
5 Sawmills. (Spread across the map).
7 Other machines on the map. (Including Kamaz and Kirovets).
– Bumps, rut with mud and water, slopes, swamps … There is even a strip of asphalt. Service, Garage, service station. Plants .. But incidentally, you'll see everything yourself. Have a good journey. (The track is run-in, bugs and errors are not found).
Authors:
Весёлый Одиночка
---
Please rate this post
---
Who spintires the game?
Do you like to ride dirt tracks after, try your hand at cross-country competitions?
Spintires
game is for you. Complete your game with new maps, tractors, cars, trucks, download
spintires mods
free. The game features a lot of dirt, dirty vehicles and roads difficult to overcome. Good game...
NEXT NEW
You may also like...