Ford F350 V1.1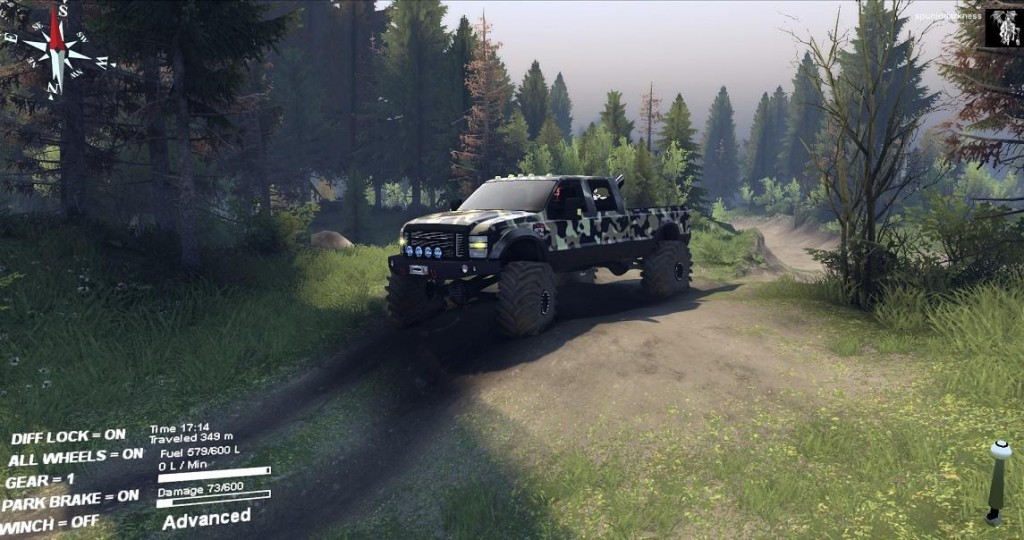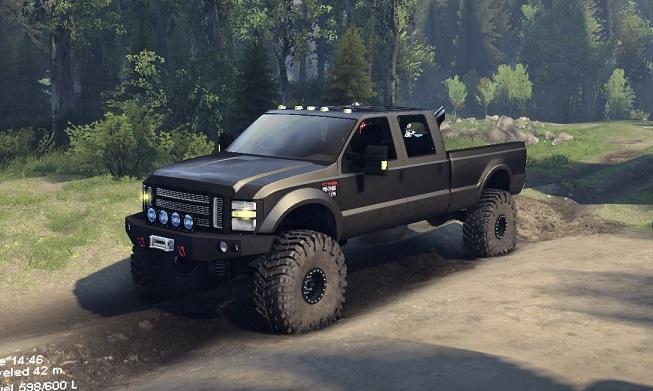 Give you my F350 with 2 Different Trailers, a log trailer and a car trailer. With 8 different paint jobs By SID.
Please report bugs to support page.
THIS MOD WILL DISABLE ACHIEVEMENTS AND MP.
INSTALLATION:
– Back-Up your Media Folder \Steam\SteamApps\common\Spintires\Media
– Unpack Zip File into game Media folder \Steam\SteamApps\common\Spintires\Media
– This mod will replace the Zil
– To uninstall, simply Delete Media folder and replace With the Back-up you made.
To Change Paints
-Open F350 textures
-Open the folder of the paint you want
-Copy the file and paste in in the main F350 textures
-Clear Cache Done
To use Car Trailer
Default position it down at start you'll have to lift them.
Lower ramps when switching trucks for easy loading.
Credits –
Models, Suspension and animation By BruteTerror
Textures, SpunInDarkness
Testing, Unlimited Modding Team
Testing, Hein
Tech Support Anders Orum, Arraial
Original Mod Posted on Oovee.co.uk
Enjoy Getting Muddy.
Author: BruteTerror
Brute-F350_V1.1.zip – 22.4 MB
Brute-F350_V1.0.zip – 22.8 MB
---
Please rate this post
---
Who spintires the game?
Do you like to ride dirt tracks after, try your hand at cross-country competitions?
Spintires
game is for you. Complete your game with new maps, tractors, cars, trucks, download
spintires mods
free. The game features a lot of dirt, dirty vehicles and roads difficult to overcome. Good game...
NEXT NEW
You may also like...