GAZ-66 KUNG v2.2 – Spin Tires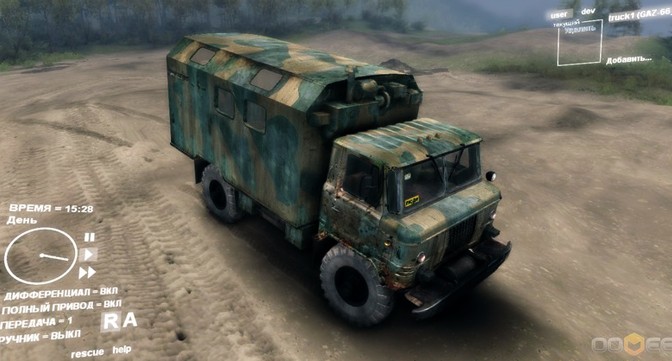 [ad 1]
Description:
Trucks for the game Spin Tires. Qualitative model, there is animation suspension, driver and mudguards, average throughput, tuned physics, reduced the suspension moves, made a normal size, preparing him for very long.
Models: Viterok Didenkov
Textures: Dmitry Romanenkov
Edited: ronnie.
GAZ-66_kung_v2_2.rar – 32.3 MB
---
Please rate this post
---
Who spintires the game?
Do you like to ride dirt tracks after, try your hand at cross-country competitions?
Spintires
game is for you. Complete your game with new maps, tractors, cars, trucks, download
spintires mods
free. The game features a lot of dirt, dirty vehicles and roads difficult to overcome. Good game...
NEXT NEW
You may also like...