MAZ 500 – SpinTires 03.03.16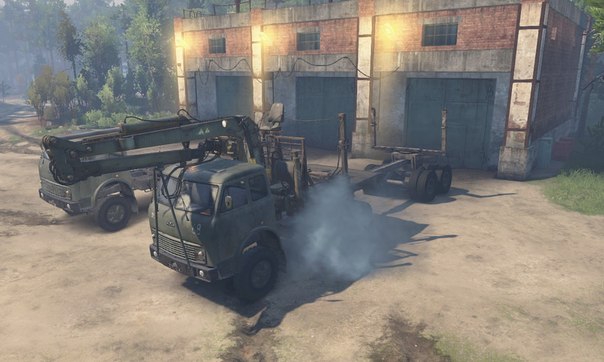 Mod has many of its add-ons, and is compatible with certain standard. Immersed models their sound (under development), all the major animation and lighting. The machines can be used for the delivery of 2, 4 or 6 points of logs, with a long trailer (504), the dissolution of a long collapsible (509), platform (with a crane to 509) and a short dissolution. For Model 509A is available stand-alone platform with crane and body tilt for short logs.
Many thanks to the author of 3D-models for FS2015 games (Kiryukha), which is partly used to create this fashion. Just thank me not known to the authors who created the trawl and long trailer, 3D-models are partly used during the creation of appropriate add-ons.
Special thanks Muzden (rus) for assistance in texturing 509A model for a lot of useful tips and general support for the creation and testing of this mod.
Author:
pokemone
mazi_500_y_serii_06_03_16_by_pokemone.7z – 56.3 MB
---
Please rate this post
---
Who spintires the game?
Do you like to ride dirt tracks after, try your hand at cross-country competitions?
Spintires
game is for you. Complete your game with new maps, tractors, cars, trucks, download
spintires mods
free. The game features a lot of dirt, dirty vehicles and roads difficult to overcome. Good game...
NEXT NEW
You may also like...