Mi-8 – SpinTires 03.03.16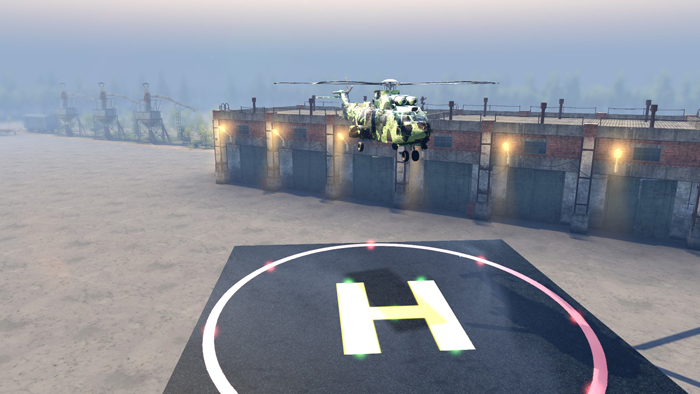 Game version: SpinTires 03.03.16
The Mi-8. It is widely used in many countries around the world to perform a variety of civil and military missions. 2014 is the second-most common military helicopter in the world!
It has two add-on and a sound!
Control:
0.Aktiviruyte addon "landing pad"
1. Press the "V"
2. Press the number "3" and press "R" and "T" – flying forward, backward
3. Press the number "4" and press "R" and "T" -polёt up, down
4. Press the digit "5", and buttons "R" and "T" -polёt left, right
Author mod:
专业 补 胎
---
Please rate this post
---
Who spintires the game?
Do you like to ride dirt tracks after, try your hand at cross-country competitions?
Spintires
game is for you. Complete your game with new maps, tractors, cars, trucks, download
spintires mods
free. The game features a lot of dirt, dirty vehicles and roads difficult to overcome. Good game...
NEXT NEW
You may also like...