Zil-4334 (6×6) – SpinTires 03.03.16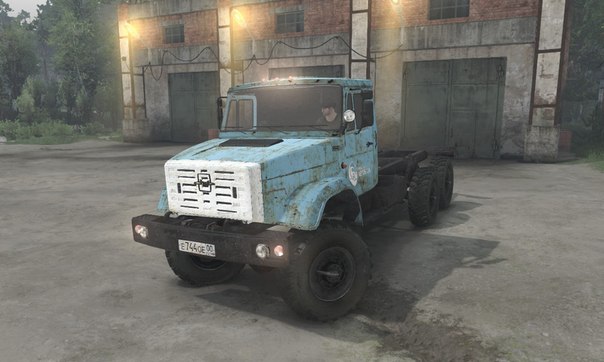 Game version: SpinTires 03.03.16
Animation: engine; universal joints; hood; doors; mud flaps; controlled light-seeker. Implemented with springs rocker! Edit sound. 5 of their add-ons + standard and 3 types of wheels.
searchlight control: Turn the headlamps. Press "V" to select "Projector". Press the "R" and "T" turn the spotlight to the right or to the left.
Authors:
Addons: Paul Zagrebel'nyi, Victor BVG
Suspension Animation: A91
Animation. Work with 3D Models: pokemone
Textures: muzden (rus).