Dorothy v26.12.17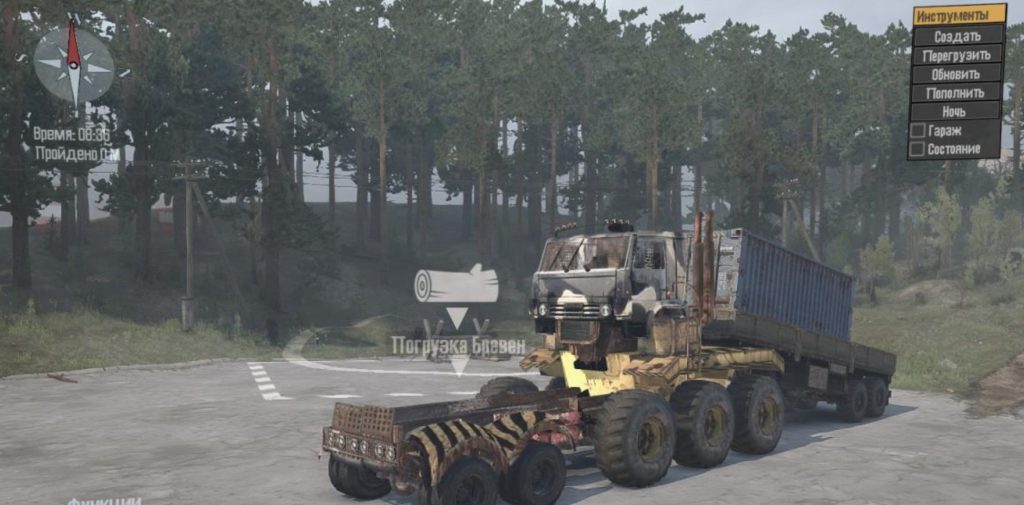 It is made taking into account the maximum realism from the point of view of physics.
The off-road vehicle is designed to overcome marshy and impassable terrain. Can transport from 3 to 6 pieces of sawmills.
Realistic mass, power, collision on bridges, flexibility of the frame, springs, etc.
This mod was converted from SpinTires 2013
Has 5 of its addons + 12 standard. It
was done on the maximum realism in terms of physics.
Realistic mass, power, collision on bridges, frame flexibility, springs, etc.
This version was converted from SpinTires 2013 Demo
Has defaulted and its addons
Author: Bogelman Dmitry Bogelma (author of version SpinTires 2013 – unknown)
Version 26.12.17 for Spintires: MudRunner (v11.12.17):
– added: coupler, semi-trailers (default), Krazovsky platforms / garage parts and a long dissolution (6 eyes)
– replaced all wheels! 6 rear – from K700, 4 front – Krasovskie double / increased passability of the car
– now the rear wheels are turning, it's more convenient to turn around.
– added speed to the increased gear (Hight gear)
– you can look back from the cockpit (from the window)
– other minor improvements.
Authors:
Bogelman Dmitry (Bogelma)
dorothy_mr_261217_bogelma.zip – 24.7 MB
---
Please rate this post
---
Who spintires the game?
Do you like to ride dirt tracks after, try your hand at cross-country competitions?
Spintires
game is for you. Complete your game with new maps, tractors, cars, trucks, download
spintires mods
free. The game features a lot of dirt, dirty vehicles and roads difficult to overcome. Good game...
NEXT NEW
You may also like...