Swamp Monsters v3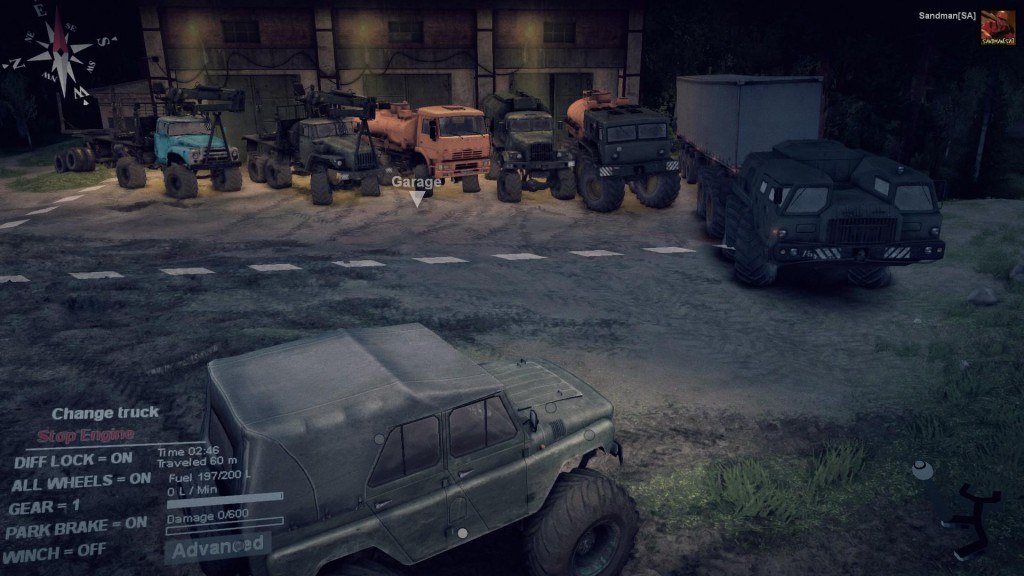 This modification was an inspiration of several other mods wrapped into one package. And then expanded on greatly.
Zil all wheel drive and zil all trailers mods.
UAZ, MAZ and Kraz monster mods.
MAZ and MAZ2 trailer mods.
T150 and K700A mods for their cool tires.
All the rest were things I felt could use more refinement or was lacking in.
What's New in Version v3 (See full changelog)
v1
All trucks got a suspension lift and more power.
All trailers got a suspension lift to better match trucks new ride height.
All trucks have new tires and tire selections.
All trucks have additional side winch points.
All trucks have increased fuel and damage capacity.
Some trailers and attachments carry additional fuel and repair points.
Zil now has 4WD and many additional addons, including all trailers.
Maz and Maz2 have a few additional addons.
Fixed Zil broken tail light.
v2
Found and added missing texture and mesh files.
Tweeked MAZ long log trailer on cart with crane. You should now be able to pack the trailer onto the truck.
v3
Improved fuel mileage without giving up traction with swamp tires.
Fixed Zil long log trailer on cart with crane.
Fixed MAZ long log trailer on cart with crane.
Fixed Zil spawning with stock tires on Hill map.
Added swamp tires to both Maz trucks.
Post author: Sandmansa
SwampMonsters2.zip – 36.7 MB
SwampMonsters3.zip – 36.4 MB
---
Please rate this post
---
Who spintires the game?
Do you like to ride dirt tracks after, try your hand at cross-country competitions?
Spintires
game is for you. Complete your game with new maps, tractors, cars, trucks, download
spintires mods
free. The game features a lot of dirt, dirty vehicles and roads difficult to overcome. Good game...
NEXT NEW
You may also like...